Stay up-to-date about legislative issues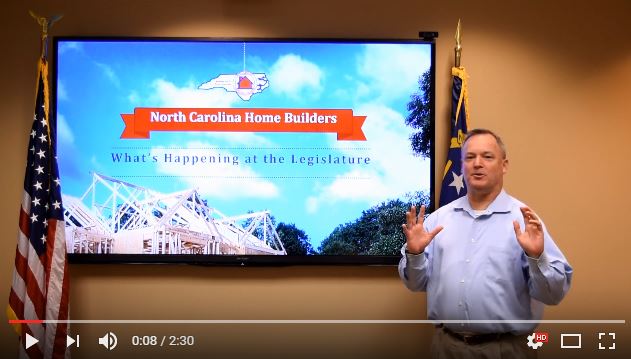 Friday, October 13, 2017
Noon-1:30 p.m.
If you've seen the North Carolina Home Builder's Association's "What's Happening At The Legislature" video series, you're familiar with Tim Minton. NCHBA's Director of Government Affairs, Minton is a leading authority on the home building industry in North Carolina and the ways in which government regulations make it harder to keep the cost of buying a home affordable.
In this presentation, Minton will review the recent sales tax changes to repair, maintenance and installation (RMI) services and update attendees on all the action from the 2017 legislative session.
If you want to be in-the-know about what's happening in state government and how it will effect home builders, this presentation is a can't-miss opportunity.