Sales Tax On Labor Update
Stay up-to-date about changes to NC's sales tax on labor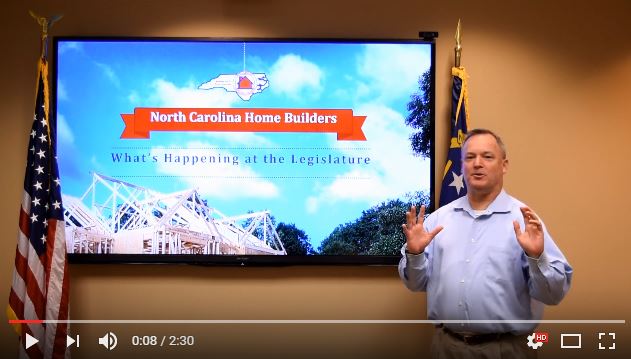 Friday, October 13, 2017
Noon-1:30 p.m.
Tickets $25
If you've seen the North Carolina Home Builder's Association's "What's Happening At The Legislature" video series, you're familiar with Tim Minton. As NCHBA's Director of Government Affairs, Minton is a leading authority on issues affecting home builders in North Carolina, including the state's recent changes to sales tax on labor applicable to residential construction.
In this Luncheon Presentation, Minton will review recent changes to North Carolina's sales tax on repair, maintenance and installation (RMI) services.
Even if you attended one of Minton's seminars on this topic earlier in the year, a new law now in effect clarifies these changes, making this presentation relevant again. This is a must-attend event for business owners and others in the home building industry.
Limited-Time Offer! $15 Off Registration When You Use Promo Code: SALESTAX