Getting What You Want: Negotiating Strategies for Builders & Remodelers
September 11, 2018 | 0800 - 1630
Room: 206AB
Track: Business Management
Session Code: BM306
Session Type: NCBI
CE Credit: 8
This builder/remodeler-only course is focused on teaching participants the necessary skills to get the most out of bidding/selling experience, whether with a trade contractor or a potential homeowner. When applied in the field, the builder/remodeler will experience success without bleeding the associate dry, or having the potential homeowner disgruntled, as the contractor's blood pressure remains normal.
---
Speaker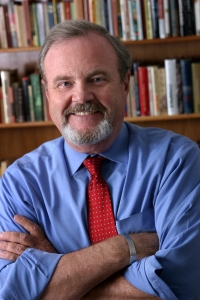 Steve Monroe
AB, CGP
SME & Associates
Steve Monroe, AB, CGP, CAPS, CPP brings over thirty years of laughter and tears from working with builders and those who sell to them to every workshop, and to his writings. This author/speaker/international consultant works with individuals and companies interested in strengthening their relationships within the building community.
His sense of humor and positive perspective comes through in the interactive workshops he facilitates at local, regional, or national events. Steve facilitates for 5 courses for NAHB Education, and teaches 14 courses for the North Carolina Builders Institute.
He is the author of the breakthrough book, Selling to Builders, from Builder Books.com, Transforming Lives, Renovating Homes, and The Pyrate Principles: Legendary Keys to Transform Your Life, Business or Organization.