Marketing & Sales for Building Professionals
October 12, 2017 | 0800 - 1730
Room: 203A
Track: Marketing
Session Code: NAHB49
Session Type: NAHB
CE Credit: 8
The days of "build it or remodel it and they will buy" are a thing of the past. Today customers are both demanding and selective and, thanks to the world of technology, they are very well educated. So how do you stand out from the crowd and make your brand relevant? This course will give you an overview of the many types of marketing and sales tools available today to help you build your unique brand and a positive reputation so you can engage and motivate potential customers, clients and referral partners to choose your product or remodeling services. After the course, you will be given exclusive access to a Student FTP Site that provides additional resources for learning more about the sales and marketing techniques described in this course.
---
Speaker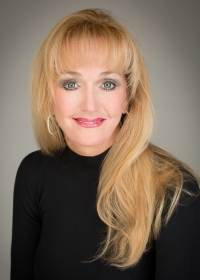 Beverly Koehn
MIRM, CMP, GMB, CGB, CGA
Beverly Koehn, Inc.
A Texas native, Beverly Koehn started her career 25 years ago selling homes on site for builders. As her career took off, she moved into customer care management and training. Today, Beverly helps improve the performance of sales and customer care professionals across the United States and internationally, both in the field and in the classroom. Her passion for excellence engages her audiences and moves people to act on their training. She is also a best-selling author. Her book, "Loyalty Is Love: How To Hold Clients Close For Life" has been embraced by thousands and continues to serve as one of the best in its field. She has been a featured speaker at numerous conferences including the NAHB IBS, the Australian Remodeling Conference, 21st Century Building Expo & Conference, Southeast Building Conference, National Remodeling Show, Pacific Coast Builders Conference, and many others. Beverly has received numerous industry honors including Marketing Director of the Year and NAHB's prestigious Associate of the Year Award. She is also master instructor for the NAHB University of Housing, and holds seven professional designations including GMB, CGA, CGR, CGB, CAPS, MIRM, and CMP, and was recently awarded NAHB's Educator of the Year (CGB). She's an avid San Antonio SPURS fan and a loyal Texas Longhorn. In her spare time loves serving on numerous local, state and national builders' associations councils and committees, and is a newly elected member of the San Antonio Cancer Center Council Board of Trustees.