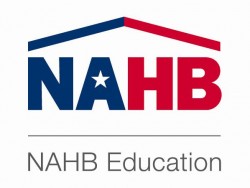 A few years ago, green building was a "fad." Today, it's a way of building, and it's here to stay.
Brush up on the latest energy efficient and green building principles at the upcoming 21st Century Building Expo & Conference September 15-17. More than 50 courses and seminars will be presented at the Charlotte Convention Center, and below is a list of courses and seminars that will deal directly with green building and energy efficiency.
Join 248 other Certified Green Professionals in North Carolina by earning your CGP designation. You should register for Green Building for Building Professionals and Business Management for Building Professionals.
If you've already achieved the CGP, get started on the Master CGP. Currently, 18 builders hold the MCGP in North Carolina, so there is room to make your business stand out! Register for the Advanced Green Building: Building Science class.
NAHB Classes
Advanced Green Building: Building Science – September 15-16
Green Building for Building Professionals – September 15-16
NCBI Classes
Green Marketing: Myths, Lessons Learned & the Future – September 15
Best Practices in Affordable Green Building – September 17
Building Efficiency – September 17
General Session Seminars
Opportunities & Risks from Change – September 16
Energy Efficient Strategies from the Field – September 16
Marketing the High Performance Home – September 16
Indoor Air Pressure Balancing – September 17
Achieving Air Tightness in Residential Structures: Where to Seal and Why – September 17
View the Entire Educational Conference

Tags: builder ce, cgp, energy efficiency, green building, nahb education


Categorised in: Education

This post was written by Jeffrey Turner