Hear From Leading Experts In The Design House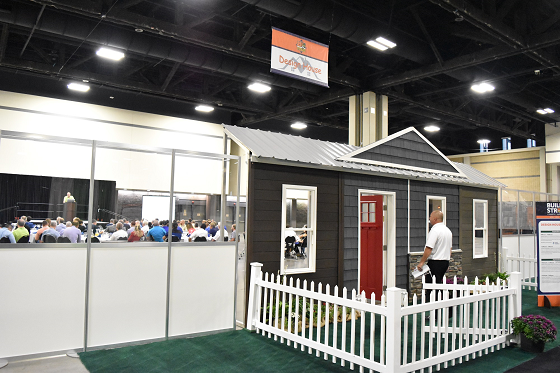 A hallmark of 21CBEC, The Design House on the Expo Floor features high-caliber speakers and industry leaders sharing their actionable insights as well as inspiring and empowering lessons.
You don't want to miss this year's outstanding line-up!
Mark Vitner
Breakfast Seminar
Housing Economic Forecast
Wednesday, September 11, 2019
8:00 am – 10:00 am
Tickets $35, includes breakfast
Mark Vitner is a managing director and senior economist at Wells Fargo, responsible for tracking U.S. and regional economic trends.
In this breakfast seminar, he will share a valuable economic forecast for the residential housing industry in the Carolinas and the Southeast.
Steve Smith
Luncheon Presentation
Wednesday, September 11, 2019
12:30 pm – 2:00 pm
Tickets $45, includes lunch
One of the NFL's best wide receivers, Steve Smith Sr. will join us this year on Wednesday, September 11th to deliver a Luncheon Presentation keynote address.
Hear the former Carolina Panthers wide receiver and five-time Pro Bowler share empowering lessons from his record-setting career on the gridiron.
Laura Sullivan
Design House Seminar
Thursday, September 12, 2019
10:00 am – 11:00 am
Tickets $15
In this seminar, award-winning designer Laura Sullivan, president of ID.ology Interiors & Design in Asheville, NC will cover the hottest architectural styles, design features and materials sweeping the country and how to make them work in your market.
Jeff Meyers
Luncheon Presentation
Where Does The Housing Market Go From Here?
Thursday, September 12, 2019
12:30 pm – 2:00 pm
Tickets $40, includes lunch
Regarded as a leading housing market analyst, Jeff Meyers advises top national home builders as president & founder of The Meyers Group – the largest market research company serving the home building industry.
In this luncheon presentation, Meyers will provide actionable industry insights to help builders and developers leverage the rapid growth in the Southeast's top housing markets.
SaveSave