Hear From Leading Experts
Wednesday, September 12, 2018
Breakfast Seminar – 2018 Building Code Update
8:00 am – 10:00 am 
Tickets $35, includes breakfast
Robert Privott is the Director of Codes & Construction for the North Carolina Home Builders Association. A former building inspector, he provides consultative services to NCHBA members on building codes, inspections and material defect issues, and represents the interests of NCHBA members before the Building Code Council, the Code Officials Qualification Board and in the General Assembly. A recognized authority on building codes and inspections, Privott will present must-know information about changes to the 2018 NC Residential Building Codes during this breakfast seminar.
Luncheon Presentation – Landmine or Launchpad?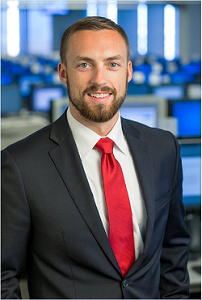 12:30 pm – 2:00 pm
Tickets $40, includes lunch
Army Veteran Nathan Rimpf was serving as a platoon leader in the 1st Infantry Division of the U.S. Army – stationed out of Fort Riley, Kansas – when his unit was deployed to eastern Afghanistan in May 2012.
Two months into his deployment, on July 8th, 2012, Rimpf was conducting a combat patrol when a landmine exploded. Severely wounded by the blast, Rimpf was medically evacuated to Bagram Air Force Base, then to Landstuhl, Germany and finally to Walter Reed National Military Medical Center in Bethesda, MD. Both of Rimpf's legs had to be amputated. He spent nearly 18 months at Walter Reed for medical treatment and extensive physical therapy.
Join Rimph for this luncheon presentation as he shares how a harrowing moment in Afghanistan set him on a path to overcome obstacles and achieve success.
Thursday, September 13, 2018
High Production Builder Breakfast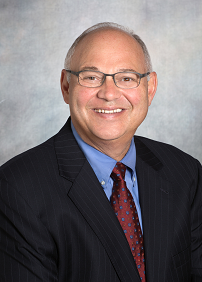 8:00 am – 9:30 am
By Invitation Only
Mark Vitner is a managing director and senior economist at Wells Fargo, responsible for tracking U.S. and regional economic trends. Based in Charlotte, North Carolina, he also writes for the company's Monthly Economic Outlook report and the Weekly Economic & Financial Commentary, and he provides regular updates on the housing markets, commercial real estate, regional economies, consumer spending, and issues impacting small business.
Mark joined a Wells Fargo predecessor institution in 1993. Before that, he spent nine years as an economist for Barnett Banks in Jacksonville, Florida. Mark's commentary has been featured in the New York Times, The Wall Street Journal, Bloomberg, and many other publications.
During this breakfast, he will provide an economic outlook for the residential building industry in the Carolinas and the Southeast.
Design House Seminar – Smart Builders Build Smart Homes
10:30 am – 11:30 am
Tickets $15
Tim Bates, Chief Marketing Officer and Head of Product at HomeSphere, will lead a discussion highlighting the smart home technology today's buyers want, what smart enhancements builders should focus on, and how smart home tech can help builders and remodelers stand out in the market.
How fast are people adopting smart home devices?
The International Data Company (IDC) saw a 27.6% growth in smart home devices in 2017. That growth will continue to accelerate in the years to come. According to Statista, smart home devices will be in 32% of homes by the end of this year, 42% by the end of the decade, and 53% of the market by 2022.
It's only a matter of time before homeowners will come to expect their houses prebuilt with smart home technology.
Question is, will you as a builder be ready for it?
Luncheon Presentation  – Where Does the Housing Industry Go From Here? 
12:30 pm – 2:00 pm
Tickets $40, includes lunch
Jeff Meyers brings over 33 years experience in which time he founded, built, and sold the largest market research company serving the US Homebuilding Industry, The Meyers Group. Jeff specializes in on-going advisory services and manages all consulting assignments for several top ten public home builders through his direct involvement with land acquisition strategies, product development, segmentation, and positioning. Highly regarded as an industry expert for real estate trends and issues, Mr. Meyers is quoted frequently in several national publications including The Washington Post, The Wall Street Journal, The Los Angeles Times, and The New York Times.
SaveSave