BT108 Resource Efficiency and Materials
October 20, 2022 | 1:30PM - 5:30PM
Room: Coming Soon
Track: Building Technology
Session Code: BT108
Session Type: NCBI
CE Credit: 4
Build confidence in your product by learning the best practices for water management and resource efficiency. Maintaining a clean and dry building assembly ensures not only job-site appearance but longevity of the building structure as well. Designations: AB, AA, AR, ARS
---
Speaker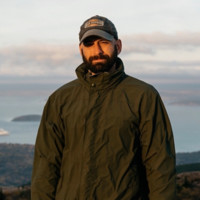 Josh Collins

Prime Energy Group
An experienced retrofit professional, Josh applies his knowledge of building science and high performance to his courses. His classes cover topics such as sealed attics and crawlspaces, resource efficiency and indoor air quality.

Prior to joining Prime Energy Group in 2010 Josh cut his teeth in a few local firms, specializing in retrofits, crawl space remediation, and rain water solutions. He holds a BS in Botany from North Carolina State University and worked for years through that department for the USDA in Air Quality Control for plants. His science background comes into play when applying a Building Science approach to residential and commercial construction.

While at Prime Energy Group Josh has added to his credentials with a BPI Certification for Building Analyst Professional, an Envelope Professional Certification, and he is a certified HERS Rater through RESNET.