NAHB16: Design Concepts for Livable Homes and Aging in Place (CAPS 2)
September 11, 2019 | 0800 - 1730
Room: 211A
Track: Building Technology
Session Code: NAHB16
Session Type: NAHB
CE Credit: 8
To help home owners make their homes a safe and comfortable living environment for the long term, many responsive and innovative products are emerging and service providers are focusing their business on creating new homes and renovations that provide design flexibility, pleasing aesthetics, high function and usability for all people with regard to age, income or ability level, and regardless to life's changes and challenges. This course enables participants to identify common challenges and understand attractive design concepts that create a safe and comfortable environment for clients who want to age in place (AIP) as well as individuals who have a condition that requires home modifications or equipment.
---
Speaker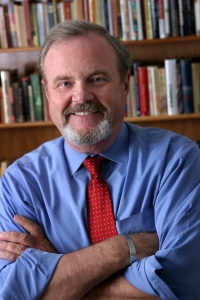 Steve Monroe
AB, CGP
SME & Associates
Steve Monroe, AB, CGP, CAPS, CPP brings over thirty years of laughter and tears from working with builders and those who sell to them to every workshop, and to his writings. This author/speaker/international consultant works with individuals and companies interested in strengthening their relationships within the building community.
His sense of humor and positive perspective comes through in the interactive workshops he facilitates at local, regional, or national events. Steve facilitates for 5 courses for NAHB Education, and teaches 14 courses for the North Carolina Builders Institute.
He is the author of the breakthrough book, Selling to Builders, from Builder Books.com, Transforming Lives, Renovating Homes, and The Pyrate Principles: Legendary Keys to Transform Your Life, Business or Organization.