PM202 What Does it Really Cost?
September 11, 2018 | 1300 - 1630
Room: 205
Track: Project Management
Session Code: PM202
Session Type: NCBI
CE Credit: 4
This course will look at different types of estimating and producing systematic, consistent estimates for higher profitability. We will discuss how to come up with your desired markup so you can price projects to your clients and know you will be making a profit. We will focus on taking the guess work out of estimating. Designations: AB, AA, AR, ARS
---
Speaker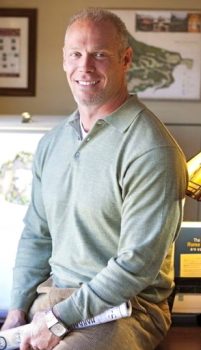 Sean Sullivan
AMB, CAPS, CGR
Living Stone Construction
Sean Sullivan was born in Oceanside, California, on June 19, 1972 to parents John and Roberta. As the son of a career Marine Corps officer, Sullivan moved around the country and lived overseas, although he spent most of his childhood on the US east coast. After graduating from Beaufort Academy in South Carolina, he enrolled in the Business Administration program at Roger Williams University in Bristol, Rhode Island. He graduated in 1994 with a Bachelor's degree in Business Management with an emphasis in Leadership and Marketing.

Sean and his wife, Laura currently live in The Village of Cheshire with their three sons, Patrick, Conor and Cole.