Social Media 2020 and Beyond
September 11, 2019 | 1400 - 1500
Room: Coming Soon
Track: Marketing
Session Code: GS16
Session Type: General Session
CE Credit:
Does Social Media scare you? Which sites should you participate on and which should you not. Do you really need to pay to play on Facebook? Learn about the ad types available ( promoted posts, videos, events , likes etc) and what might be appropriate for you. Are Social Media videos right for you ? Jay will share best practices and tips for successful social media campaigns. It can be hard to see the immediate results of our social media efforts but Jay will help us understand how we can measure our efforts and see results .
---
Speaker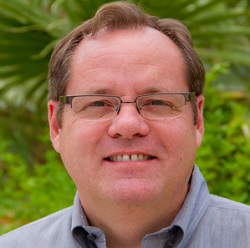 Jay McKenzie heads the content and social media team for NewHomeSource.com and its parent company, Builders Digital Experience (BDX) based in Austin, Texas. McKenzie leads an award-winning social media team that manages social media accounts for leading builders across the nation and BDX.

As Publisher and Editorial Director for the New Home Source Resource Center, he leads a team of more than 40 staff and freelance writers and designers who provide helpful and inspiring articles, videos and slideshows to millions of home buyers. New Home Source has received eight journalism awards from The National Association of Real Estate Editors (NAREE).

Prior to BDX, he built and managed a network of consumer new home and active adult media brands in online and print in 40 markets as VP for Network Communications, Inc., including New Homes & Ideas in Raleigh, N.C.

His prior roles include Group Publisher of Garden Design, HOME Miami, and Florida Travel and Life; and Publisher of Professional Builder. He also managed content and sponsorship for a national TV program for new home buyers on The Discovery Channel.

McKenzie is a frequent speaker at events that include The International Builders Show, the 21st Century Building Expo & Conference and many local home builder associations and other industry events.