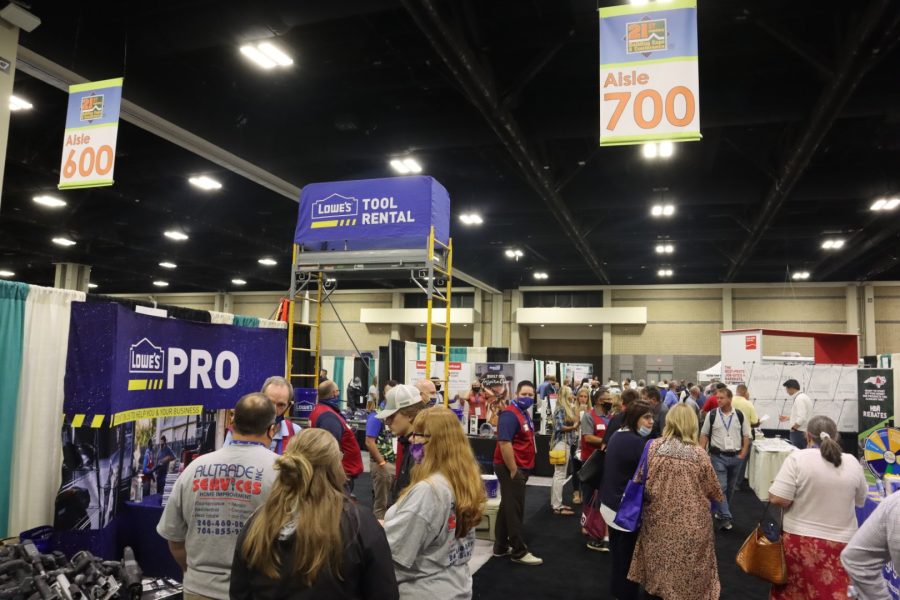 The 21st Century Building Expo & Conference is the premier networking and educational event for the home building industry in the Southeast! Builders, developers, remodelers, real estate agents, trade contractors and other industry professionals from North Carolina and South Carolina and beyond, will converge in Concord for this annual event October 3-5, 2023.
The three-day educational conference offers North Carolina Builder Institute courses, which meet the requirements for the NC Licensing Board of General Contractors continuing education requirement. The Expo Floor, open for two days, showcases the latest products and services from suppliers and manufacturers serving the home building industry. In addition, the invaluable networking at the STARS Awards Gala and Block Party Celebration will keep you coming back year after year!
The 21CBEC is hosted by the North Carolina Home Builders Association, the largest state association in the federation of home builders associations.
21st Century Building Expo & Conference
P.O. Box 99090
Raleigh, NC 27624
Phone: (919) 676-9090   |    Toll Free: (800) 662-7129
Fax: (919) 676-0402
NCHBA Executive Vice President 
Tim Minton
tminton@nchba.org
General Counsel
Mike Carpenter
Expo Management, Registration, Attendee & Exhibitor Services
Tracie Garrett, CEM, CMP
tgarrett@nchba.org
Accounting
Mike Elledge
melledge@nchba.org
STARS Awards Program
Maureen Mullen
mmullen@nchba.org
Media Relations/Press
Jeffrey Turner
jturner@nchba.org
Educational Programs
Alison Barnes
abarnes@nchba.org
Education  & Events Coordinator
Patti Najarian
pnajarian@nchba.org