Robert Privott
Breakfast Seminar
What's New In Building Codes
Wednesday, September 22, 2021
8:00 am – 10:00 am
Ticket required, includes breakfast
Robert Privott is the Director of Codes and Construction for the North Carolina Home Builders Association. A former building inspector, Privott is a respected authority on relevant building codes and standards in North Carolina.
In this breakfast seminar, he will discuss the latest updates to the NC Residential Building Codes.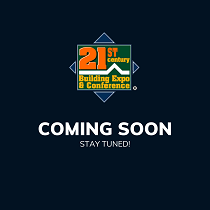 Speaker Coming Soon!
Design House Luncheon Presetation
Wednesday, September 22, 2021
11:45 am – 1:15 pm
Ticket required
Each year, 21CBEC assembles an exceptional line-up of thought leaders and industry experts to teach, motivate and inspire building industry professionals. Past speakers, such as Wells Fargo Senior Economist Mark Vitner and NAHB Chief Economist Rob Dietz, have delivered actionable industry insights to help attendees position their businesses for growth. Moreover, high-profile speakers such as former Carolina Panthers Wide Receiver Steve Smith and HGTV star Chip Wade offer a mix of humor, behind-the-scenes anecdotes and life lessons to attendees.
SaveSave