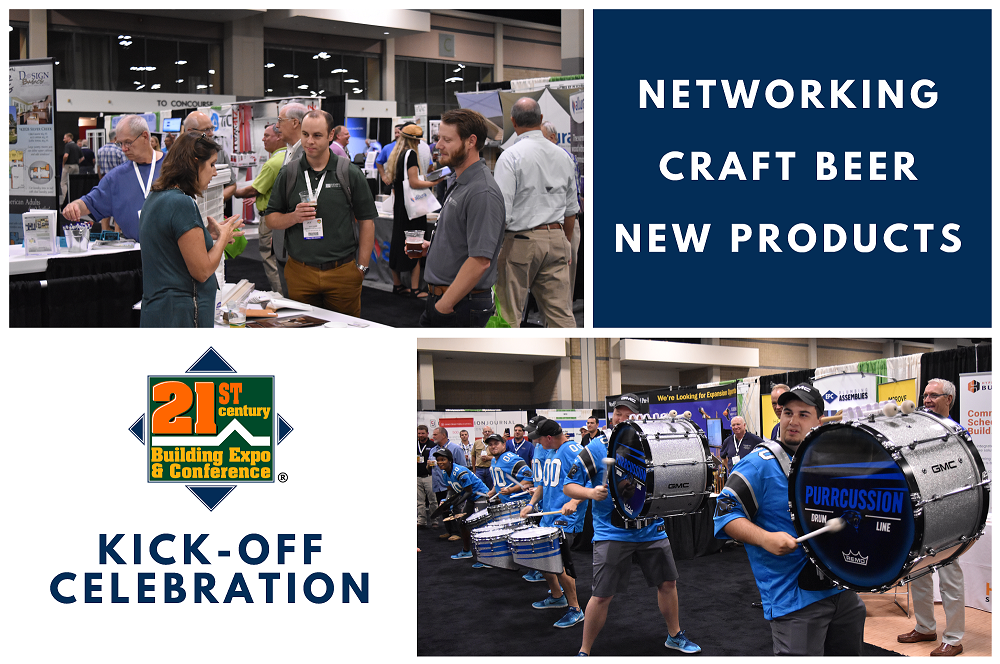 Tuesday, September 21, 2021
4:30 PM – 6:30 PM
Charlotte Convention Center – Expo Floor
The Charlotte Convention Center is the place to be and be seen as we kick-off the 18th annual 21CBEC! We'll announce some special guests for this event in the coming weeks so stay tuned!
To make the party even more exciting, one lucky winner will go home with a soon-to-be-announced grand prize! In recent years, we've given away 50-yard line tickets to a Carolina Panthers game as well as a NASCAR grand prize package.
While you explore all the latest products, make sure to visit the keg stations located on the Expo Floor to find local craft beer and stop by the snack stations to refuel.
BLOCK PARTY
Wednesday, September 22, 2021
3:30 pm – 4:30 pm
Charlotte Convention Center – Expo Floor
Join us on the Expo Floor on Wednesday, September 16 from 3:30 pm to 4:30 pm for our afternoon Block Party. If you've attended 21CBEC in recent years, you're probably familiar with our popular Tuesday night Kick-Off Celebration. Due to demand, we added the Block Party as a second opportunity for attendees to enjoy free craft beer, refreshments and networking on the Expo Floor as they browse exhibits.
PLUS, to celebrate our afternoon Block Party we'll have a celebrity special guest – TBA  This surprise guest will be our Luncheon Presentation keynote on Wednesday preceding the Block Party. He'll be on the Expo Floor during this time to greet attendees and take photos, so come on down to the Expo Floor!
SaveSave
SaveSave