Retirement Planning
September 17, 2020 | 7:45AM - 11:45AM
Room: Coming Soon
Track: Business Management
Session Code: BM304
Session Type: NCBI
CE Credit: 4
This course will help you begin to make the retirement preparations that will meet your needs, based on answering two questions: How much money will you need, and where will that money come from? We will start with understanding our individual living expenses and move to what Albert Einstein termed as the most powerful force in nature – the power of compounding interest. 401 K's, IRA's., SIMPLE Plans, Mutual Funds, Stocks, Bonds, Interest Rates - retirement planning can be overwhelming, but we will take a look at some very simple ways to invest money and build wealth.
---
Speaker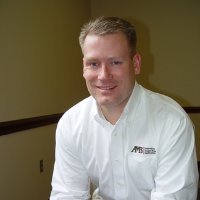 Erik Anderson
CGR, CGB, GMB, CAPS
DreamMaker Kitchen & Bath, a division of Anderson-Moore Builders
Erik Anderson is Vice President of DreamMaker Kitchen and Bath, a division of Anderson Moore Builders, Inc. in Winston-Salem. Erik was the President of the North Carolina Home Builders Association in 2012 and is a member of the Builders Mutual Insurance Co. Board of Directors. As President of the Home Builders Association of Winston Salem (HBAWS), he was instrumental in creating and implementing a mandatory continuing education requirement for all builder members. In 2005, he was given the Builder of the Year award from the HBAWS. His company has been selected as one of the Big 50 Remodeling companies as well as National Remodeler of the Month, Regional Contractor of the Year, North Carolina Remodeler of the Year, and has been listed in the Top 500 Contractors in America for the last 5 years. Erik has a Civil Engineering Degree from North Carolina State University and a Masters in Business Administration from the University of Pittsburgh. He also has the NAHB designations of CGR, CGB, GMB, and CAPS.