BT211 Will You Allow Water Damage to Sink Your Homebuilding Career?
October 3, 2023 | 1:30PM - 3:30PM
Room: Fairway A
Track: Building Technology
Session Code: BT211
Session Type: NCBI
CE Credit: 2
When it comes to water damage, time does not heal all wounds. The destruction that will inevitably take place as time passes causes considerably more damage to a home than you can ever imagine. Learn the unfortunate side effects of water damage, beginning with unintentional neglect to the construction process. Learn how to avoid expensive and unnecessary litigation and remediation. Water damage escalates to mold and microbial growth issues in just a few days, which can compromise the health of the inhabitants, including pets! Don't let these damaging wounds sink your career - learn how to remediate existing water concerns and build better in the future to ensure dry, safe, healthy homeowners. Designations: AB, AA, AR, ARS
---
Speaker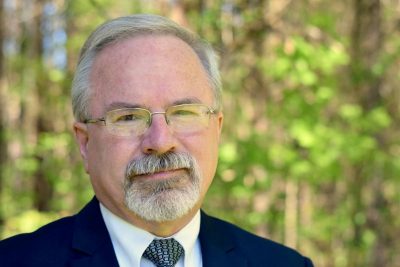 Danny Gough

Energy Solutions, Inc.
Almost 45 years ago, Danny Gough was moving toward a career in medicine, when microbiology and biochemistry inspired a change to engineering. Fortunately human structure & function came in handy studying the effects of thermal comfort on physiology and psychology. Adding building science physics, fluid mechanics and psychometrics, Gough became a certified nerd with a mechanical engineering degree and a contractor's license by age 30.

Since then, Gough has engineered and managed hundreds of projects from single-family homes to 4-story buildings. Investigating and diagnosing numerous building failures, comfort complaints, high-energy bills and building related illnesses, he claims to have seen hundreds of creative ways to do things wrong.

Working with Energy Solutions, Inc., in Winston Salem, NC, Gough provides professional HVAC design across North Carolina, placing the homeowner in the center of the process. He's also a Residential Energy Service Network (RESNET) accredited Home Energy Rater (HERS) and a verifier for the EPA's Energy Star Homes program as well as the Department of Energy's (DOE) Zero Energy Ready Homes Program (ZERH).

As a certified instructor with the National Association of Home Builders (NAHB), Air Conditioning Contractors of America (ACCA), The Comfort Institute and Carrier Enterprises, Gough has trained contractors, inspectors and owners how to improve the quality of homes thus improving the quality of life for the occupants. He is an entertaining and engaging speaker, investigator and instructor with nearly 40 years of relevant experience and knowledge.