MK106 Effective Marketing Strategies for New Construction
October 20, 2022 | 8:00AM - 10:00AM
Room: Coming Soon
Track: Marketing
Session Code: MK106
Session Type: NCBI
CE Credit: 2
New Construction Builders often have incredible homes to sell, build and design. However, challenges with technology, budgeting and market fluctuation often reduce the market share every New Construction Builder can obtain. Effective Marketing Strategies for New Construction is a complete guide to creating a marketing plan that works! A review of the Builder's state regulated responsibilities and ethical practices, combined with reviewing current marketing strategies, competition, market demographics, detailed descriptions of media and advertising platforms and mechanisms, and steps to create your marketing plan. Students will recognize the importance of a seamless virtual presence in New Construction Marketing and gain the ability to complete/implement an effective marketing plan using the template and information in this course. Designations: AB, AA, AR, ARS
---
Speaker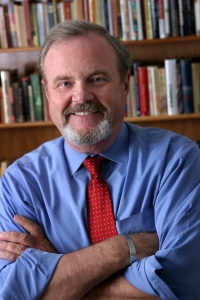 Steve Monroe
AB, CGP
SME & Associates
Steve Monroe, AB, CGP, CAPS, CPP brings over thirty years of laughter and tears from working with builders and those who sell to them to every workshop, and to his writings. This author/speaker/international consultant works with individuals and companies interested in strengthening their relationships within the building community.
His sense of humor and positive perspective comes through in the interactive workshops he facilitates at local, regional, or national events. Steve facilitates for 5 courses for NAHB Education, and teaches 14 courses for the North Carolina Builders Institute.
He is the author of the breakthrough book, Selling to Builders, from Builder Books.com, Transforming Lives, Renovating Homes, and The Pyrate Principles: Legendary Keys to Transform Your Life, Business or Organization.